In the past, I have built a few of these generators under special order to be powered by a gasoline engine. These are quite powerful generators and are too hard for a small steam engine to power.
These generate upwards of 24 Volts DC with a current of approximately one ampere.   They come equiped with a built-in voltmeter to conveniently monitor the electrical output.  Banana jacks are installed to provide easy connectivity with any circuit the user may be testing.
These usually do not come equipped with a light post as the higher current makes it difficult not to burn the bulb when running the engine at higher rpms. I do accomodate special requests and will do my best to fulfill your expectations. Recently crafted a lamp out of a medium size MagLite, making use of its high intensity light source and precision optical reflector, directly powering it from the generator.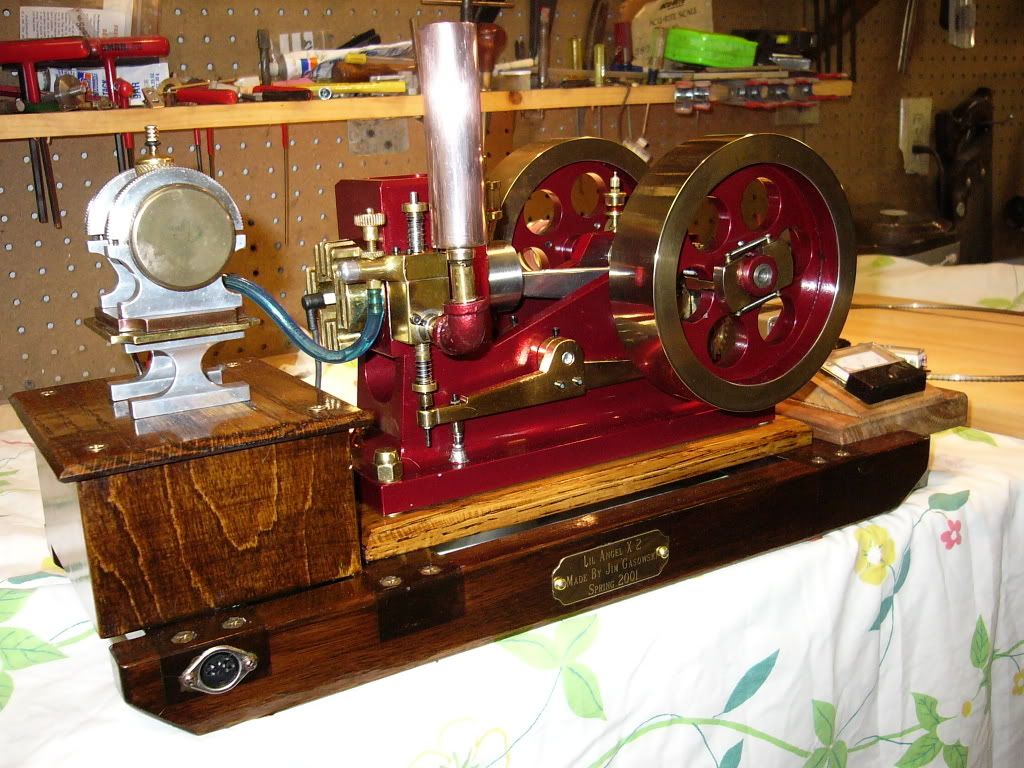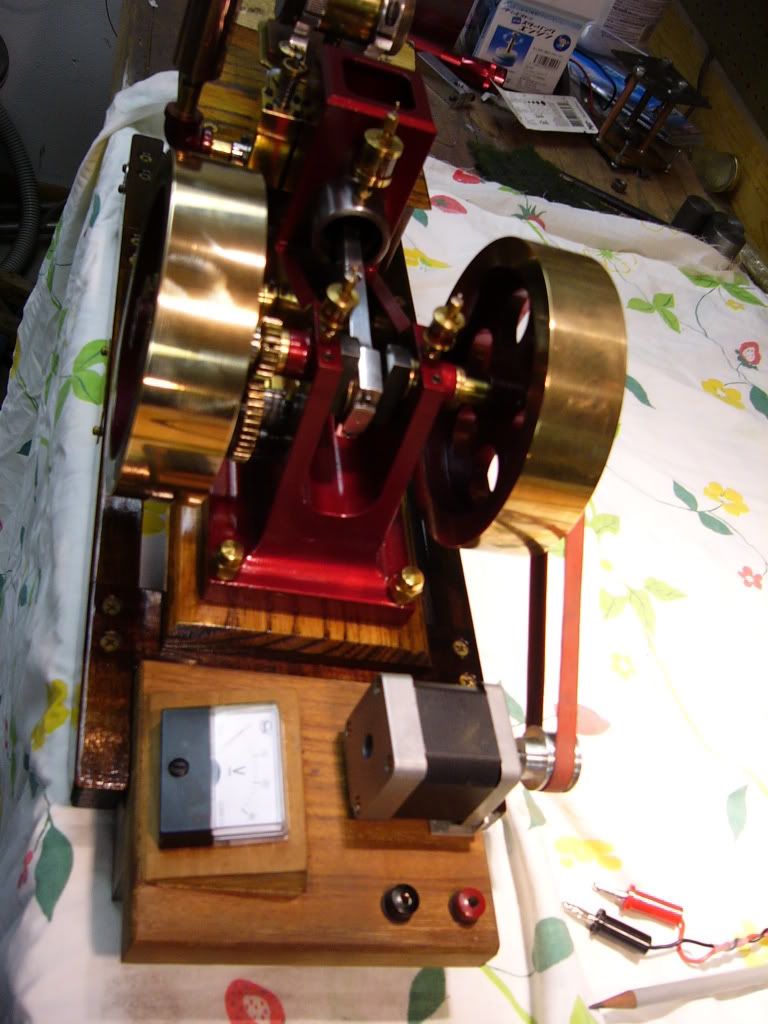 Some years back, I built a generator for Jim Gasowski's "Lil Angel X2". His wonderful creation powering my generator is featured here. He recently displayed his engine during Cabin Fever Expo where he used the generator to power a small Marklin train. The video below features this interesting combination and as you can see there is power to spare, almost derailing the little train while the engine gently idles!
More recently, I built a large generator for Vincent Arthur Mendez for use with his beautiful 
Debold Gearless Olds Hit and Miss Model Engine. The results were excellent. The engine gently runs as it powers the generator producing more that 1 amp of current. This combination is featured below courtesy of Dr. Mendez.
These are built by request and do take some time to complete. The advantage is that I can make them to fit your need and I will, within reason, accomodate your special preferences.   If you are interested, please visit my
Sales & Contact Information
 page to get an price and delivery estimate.